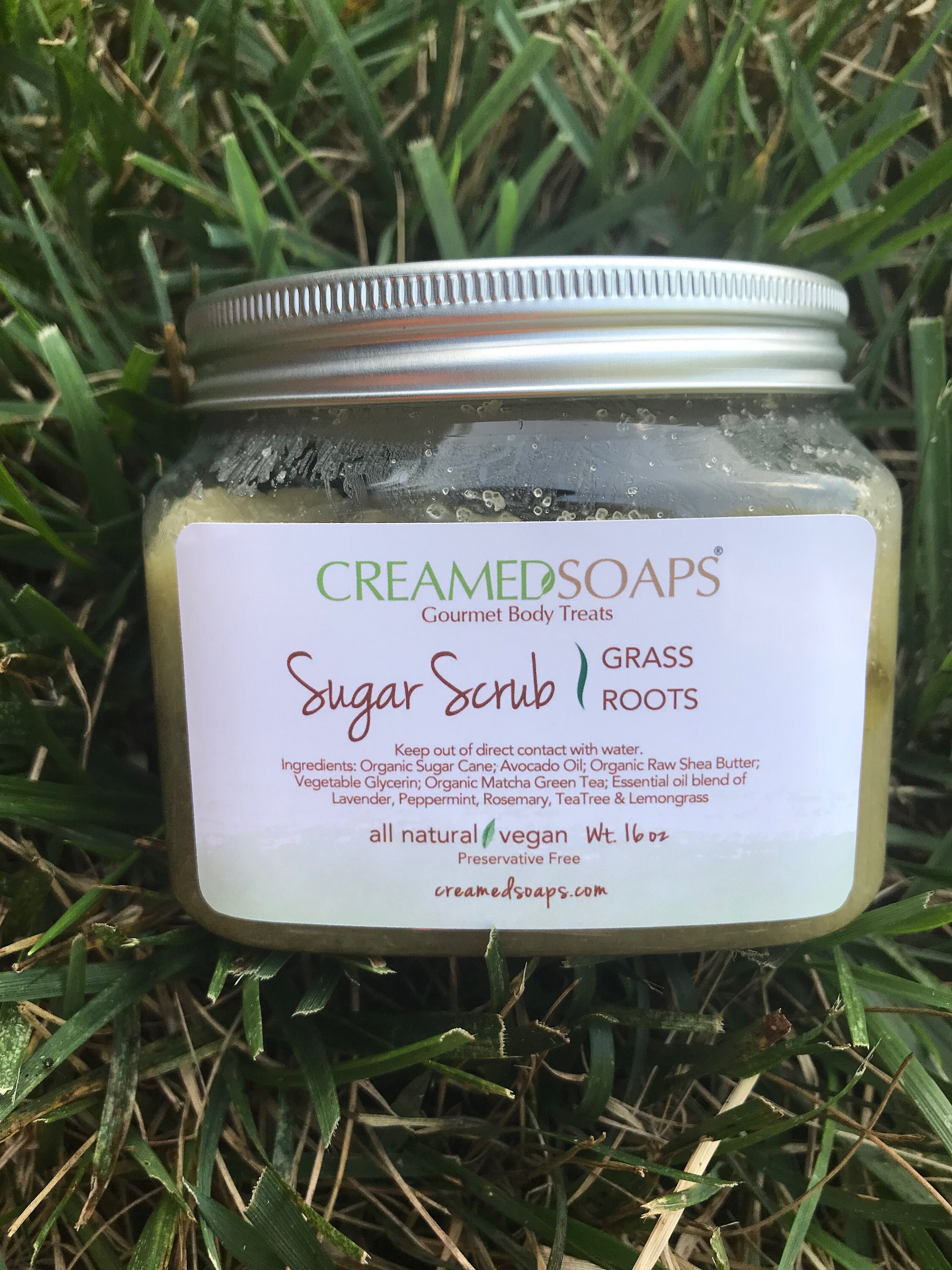 Hey Beautiful People! Hope you are all well…So let's dive right in to today's topic. So who said Sugar Scrub is just for women?!  Well whoever you are, you lied, hunnee! 
That's right ladies, Real Men use Sugar Scrub…well to be more direct YOUR man is using your sugar scrub! LOLLLL!!!! I am going to give you a minute to let that sink in.  You may be thinking "why in the world is he using my sugar scrub?" Well in the words of my brother-in-law "…because I want soft skin too!" LOL! 
The other reason is because of the convenience factor. Sugar Scrub allows the user to apply it in the shower, rinse off and towel dry….no additional moisture is needed! Any guy once he figures that out is going to be ALL in! 
CreamedSoaps from its conception was dedicated to offering skincare that everyone in the family could enjoy! If you have not noticed already, the majority of the vegan soaps offered are scented with essential oil blends that will appeal to both men and women. 
Want to find a great gift for the man in your life that has everything? Check out our Grass Roots Sugar Scrub and pair it with 2 bars of soap, puchase it as a Gift Set and save. 
Please be sure to subscribe to our CreamedSoaps VIP Email List so you can be included in special promotions and sales! 
Happy Bathing, 
Amber L. Matthews, Soap Artisan